Global Transplant Solutions attends tour at the Savannah Port
Global Transplant Solutions attended a tour of the Savanah Port this past month as GTS is always striving to improve its logistical efficiencies. The Port of Savannah is a major U.S. seaport located in Savannah, Georgia. As of 2023, the port is the third busiest seaport in the United States. Its facilities for oceangoing vessels line on both sides of the Savannah River.
Global Transplant Solutions was able to continue to supply and support the American Transplant Community during the pandemic due to the continued efforts of all the hard-working employees at the port.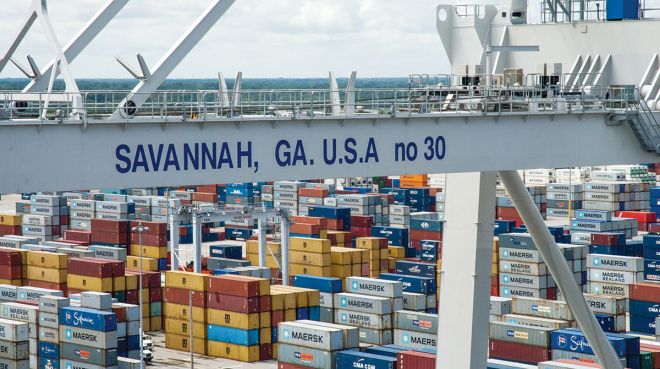 Activity at the Port of Savannah. (Georgia Port Authority)