Blessings at the Rose Parade
Great Honor Received as We Pay Tribute to Our Amazing Donation and Transplantation Community. 
The Rose Parade® has a rich history, dating all the way back to the 1890's. Back then, participants would decorate their horse and buggies with the surplus winter flowers from the area and a parade became the perfect way to showcase the splendor. Today the parade, although much more sophisticated than the previous years, still embodies the magic and heart with which it began. 
This year, the 2023 parade celebrates its 20th anniversary, with the theme "Turning the Corner:" celebrating the opportunity of rising above and embracing a fresh start, full of hope and joy. People come from all over the world to participate in the floral festivities—showcasing causes like ours, who are striving to improve the lives of the community. All played out to an audience of thousands both in person and on television. The excitement and passion is palpable. 
For the past 20 years, the Donate Life Rose Parade® float has inspired people across the country and around the world to save and heal lives with the powerful message of organ, eye and tissue donation. This year was no exception. 
Our Global Transplant Solutions team could not have been more thrilled to be sponsor of the Donate Life float and we came ready to create a lasting tribute to the many individuals, families, and faces of our beloved Donation and Transplantation community as we converged on Southern California.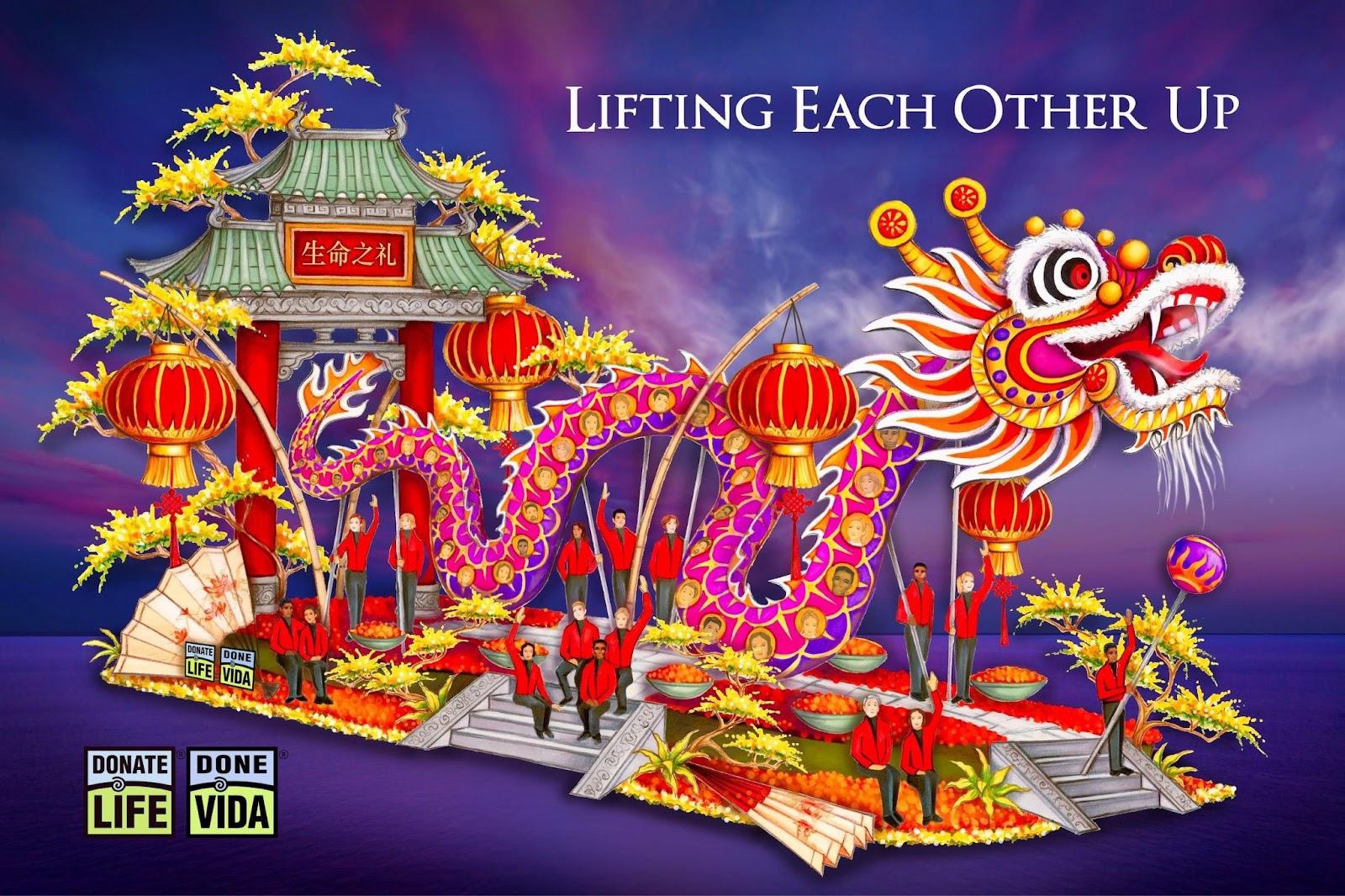 The team successfully constructed a spectacular Chinese street dragon float, adorned with flowering trees, lanterns and fans, and is emblazoned with 39 memorial "floragraphs," representing deceased donors who have given the gift of life. The dragon was supported on poles by living donors, and surrounded by organ, eye and tissue recipients, whose lives have been transformed and have turned the corner to a more prosperous future, thanks to those who said "YES" to organ, eye and tissue donation, and who are supporting their life journey. To top it all off, a traditional paifang bridge was featured in the back of the float, with a special message in mandarin that highlighted the power of the Gift of Life. We were so proud                      
In Chinese culture, dragons symbolize great power, good luck and strength—they also bring prosperity and abundance, so we couldn't imagine a better symbol to represent our message to save and heal the more than one million people in need of organ, eye and tissue transplants each year. 
Excitement in the Air
The parade is always a highlight of our year. Nothing surpasses the true joy felt throughout the crowd as each beautifully adorned float glides past. But truly nothing could have prepared our team for the enthusiasm and delight we felt as we witnessed our gorgeous 20 foot long dragon drift down the street. And it wasn't just our team—spirited reactions spread through the crowd as our Donate Life float appeared. 
Our Donate Life Float Wins Prestigious Award
Although GTS's participation has only one goal: to spread awareness of the donation and transplantation cause, we were truly honored and in awe to be recipients of the Sweepstakes Trophy, the Rose Parade's top prize for the most beautiful entry.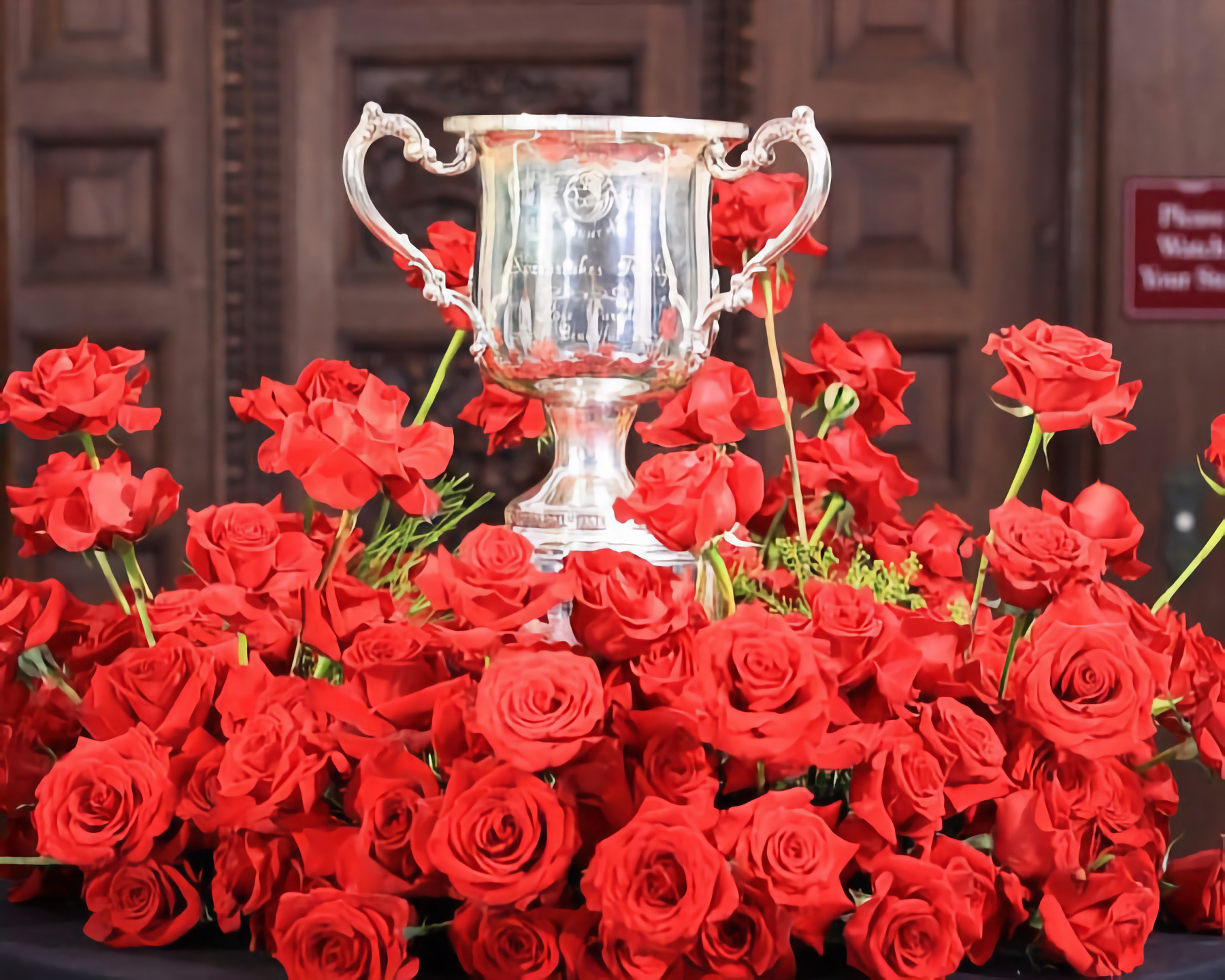 "We were thrilled to learn that we received this amazing award. It's like a wonderful 'thank you' to the staff and crew and all the volunteers who donated time, money, and resources that ultimately helped make this dream a reality. Our float this year was large on every scale and we knew it was going to take many hands and hearts to see it come to life. And boy, did it come to life! Thank you so much to the Rose Parade committee for supporting us and choosing us to be the recipients of such an honor," stated GTS Director of Global Services, Toni Lee. She and her husband John Lee were in attendance and represented the organization beautifully.
Be a Part of the Solution
We are truly honored to be a part of this amazing organization and community of warriors who in life and in death inspire, encourage, and lift those in need every single day.
More than 106,000 people are currently waiting for an organ transplant in the U.S. (up to the minute data is available at https://optn.transplant.hrsa.gov/data/). Each of us has an opportunity to support those in need, even if in life you cannot be a donor, you can choose to be a donor, God forbid, something should happen to you.
Let your family know of your wishes and register today to become an organ, eye or tissue donor by visiting www.DonateLife.net.